THE MINISTRY OF KINDNESS
THE MINISTRY OF KINDNESS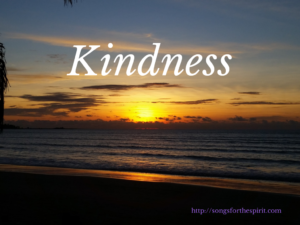 To give a cup of water
In the name of Christ our Lord
Is a simple, selfless action,
But worthy of reward.
There is, plainly, not a person
Who, along life's winding way
Cannot perform the ministry
Of kindness, day by day.
Many are the folk around us,
Outwardly calm all the while,
Whose hidden heartaches may be eased
By the balm of a friendly smile;
And who would deny the wonderful power
Of little words of praise
To lift and encourage the spirit
On melancholy days?
Even the helpless invalid
Confined to bed or chair
Can minister comfort to others,
By lifting their names in prayer.
So when God, through difficult circumstances
Puts your life on hold,
Don't become anxious or fretful
If outward activities fold,
For the ministry of the prayer, the smile,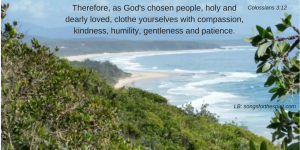 The cup of cold water given
In Jesus' name, may as surely please
The heart of our Father in heaven
As the greatest works of public good
Or souls to the Savior won,
For He looks beyond our service
To the spirit in which it is done.
© Nesta F Sutherland 2000
She has done what she could …
Mark 14:8a